Angela Cromosini
REALTOR®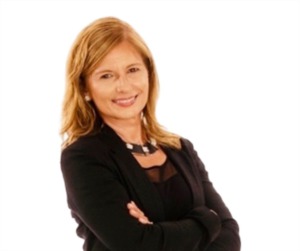 Angela's all-inclusive real estate background that begins with construction and extends to property management, is an asset when working with buyers or sellers. Her patience, wisdom and work ethic are unsurpassed and her clients can count on her any time of the day when they have a question or concern. Angela truly cares about her clients and her priority is to achieve the best outcome for them with every transaction. "I understand the importance of providing excellent service to my clients in order to earn their trust, referrals and repeat business." Whether you are thinking about buying or selling, feel free to contact Angela with any of your real estate needs or questions. 
Testimonials
Angela was a key component in us finding our forever home. With the pandemic in full swing, finding and purchasing our home simply wouldn't have been possible without her. Angela is so caring, and detail oriented. She paid attention to our family, our lifestyle, and our needs, and helped us search for our home accordingly. Not only was Angela proactive in providing us with viewing options, but she was always easily accessible. Anytime of day or night, weekday, or weekend, Angela was always easy to reach and ready to answer our questions. Buying a home can be a stressful process, and the pandemic heightened that stress, but with Angela's help we were able to achieve our goal. Angela put in ever effort to make our home buying experience easier and we are forever grateful!
Megan Lucido, left feedback 7 months ago
Out of all the people involved in the purchase of my home Angela was the most professional, going above and beyond what I expected from a realtor. She helped smooth out issues with other parties and helped communicate with them in a timely fashion. My wife agrees, we were very lucky to have worked with Angela.
Andras Posfai, left feedback 8 months ago
We lucked out getting Angela. We were put in touch with her to look at a property we didn't end up getting but she was genuine and cared about making sure the property we looked at was a good fit. This was my first time buying a home and she really helped to make it a smooth and enjoyable experience.
Sean Bresnahan Danvers,MA, left feedback on 11/25/2018
More Testimonials