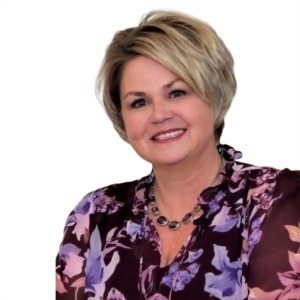 Annelie Sirois is a North Shore, Massachusetts resident with 17 years of experience and has established herself as a leading expert in the residential real estate industry. In both hot markets and/or markets experiencing near record numbers in decreased residential sales, Annelie has used her dynamic, professional attitude and broad experience with knowledge in construction and of mortgage financing, negotiating skills and legal matters to become known as one of the best in the industry. Annelie's expertise, integrity and professionalism has gained the confidence of her buyers and sellers in today's real estate market. Her vast knowledge of the multifaceted market and closet attention to detail complements her collaborations with clients.  Inspired by her exceptional degree of service Annelie has been a consecutive top producer successfully helping  hundreds of clients in Massachusetts & New Hampshire.
Testimonials
Annelie was very helpful throughout the buying process! My boyfriend and I were first time home buyers so she was a great resource for us. She is very helpful and willing to answer all of our questions. She went the extra mile to make us feel like her only clients!
Casey Miller
I used Annelie 6 years to buy my first home. Now 6 years later we sold our first home and bought out forever home. She knows exactly what I wanted and needed. She is just great.
Dianna Batista
Annelie was very helpful and extremely knowledgeable. She helped me and my fiancé find our home during a pandemic. She was very personable and was always there when you need her.
Kevin Lam
Annelie is a wonderful realtor! She is very flexible and will provide all her time to finding you the perfect home. She is honest, reassuring, and very knowledgeable when It comes to all things related to the insides and outs of houses. She also provides many contacts such as electrician and contractors and solutions to problems including doing research to best solve the many obstacles we had faced. My husband and I are first time home buyers and she has made this process easy especially due to COVID circumstances. She is always easy to reach and updates and sends reminders throughout the whole process. During her Interview before choosing an agent, she spent over and hour explaining all there is to know about buying a home. At the end she explained that she wanted us to choose whomever we felt was right for us rather than trying to sell herself. She is humble and selfless rather than pushy and wanted what was best for us which is what helped us to choose her as our wonderful realtor agent.
Kimberly Cullati
Annelie Sirois is amazing! She helped us navigate the purchase of our first home in 2009 and helped us sell it in 2020. She is also helping us purchase our forever home set to close in just a couple of weeks and renovate it. Annelie is extremely knowledgeable, direct and honest. She knows her markets better than anybody! Beyond her expertise, she is very patient (we ask tons of questions and we looked at tons of homes, first in 2009 and this year in 2020). She's more than just a fantastic agent, she's a great friend who is kind and caring. Annelie makes sure you're positioned perfectly at point of sale and purchase. If you want to sell or find the perfect home, you just have to choose Annelie. You'll be happy you did!!
Cathryn Legault
More Testimonials