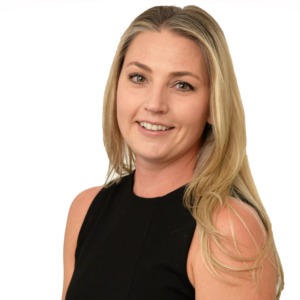 I am dedicated to providing exceptional, personalized service for all of my clients. I take great pride in the relationships I build and always work relentlessly on the client's behalf to help them achieve their real estate goals. My philosophy is simple: Clients come first. I pledge to be in constant communication with my clients, keeping them fully informed throughout the entire buying or selling process. I believe that if you're not left with an amazing experience, I haven't done my job. I don't measure success through achievements or awards but through the satisfaction of my clients.
Testimonials
I had been working with another broker for a couple of months who didn't have much time or seem invested in the process as being a realtor was a second job for him. I told him it wasn't working out and severed ties with him before contacting Hope, who I followed on social media. She was always posting new homes or tips for choosing a realtor. It was inspiring and I felt like she really enjoyed being an agent. Hope was always available to answer questions and deal with my anxiety about being a single first time home buyer. She was insightful and had an extensive amount of knowledge about everything I asked her. Hope was amazing. She was available whenever I needed her and was well-liked by my family who joined us on showings and by other realtors we were in contact with. Hope made this single, first time home-buying mom feel super comfortable and empowered, as I knew that she had my best interest at heart. She helped calm me down when I had fears and was understanding when I explained what was important to me in a house. Throughout the entire process, I felt like we were a team, and I was proud of have Hope by my side.
Tami White, left feedback 0 months ago
Hope is so amazing. She is very knowledgeable and doesn't push. She is also honest, kind and caring. We couldn't have hoped for a better experience from our first time.
Jay Revere Beach, left feedback 1 months ago
Hope is just all around amazing ! She's aggressive in all the right ways and won't let you settle for something you don't love. She made any time and day work for tours and communication, and made us feel like we were her only clients. She was patient with us while we overcame some personal obstacles and stuck by us for two years until we were ready to really dive into house hunting. We are so beyond grateful to have worked with Hope and the whole Lyv team!
Alicia and Steven, Peabody !, left feedback 1 months ago
More Testimonials