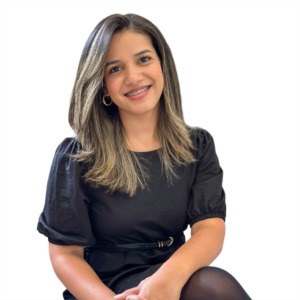 I found my passion for Real Estate 5 years ago as a Real Estate transaction manager. That experience allowed me to build a solid foundation and confidently connect with clients during the biggest purchases or sales of their lives. It was a feeling I could not get enough of and from that love I decided to further pursue a career as a full time real estate advisor. From then on I was committed and driven to provide an excellent experience to families with goals of home ownership as well as assisting sellers in maximizing profit when selling. 
Born in Brazil and raised in Boston, I've learned to overcome every "no" in my path. As the oldest of 3 siblings, and now a mom, i take being a role model very seriously.  I thrive on delivering a remarkable real estate experience to each and every family I have the pleasure of working with.  Every decision they make and strategy we use is backed by data, and results driven with the use of cutting edge technology. 
Kally is fluent in Portugese and English and currently makes booking seller and buyer consults as easy as a click of the mouse  - Please visit her calendly link or link tree) and get educated on the process of buying or selling today!