Sara Couris
Real Estate Agent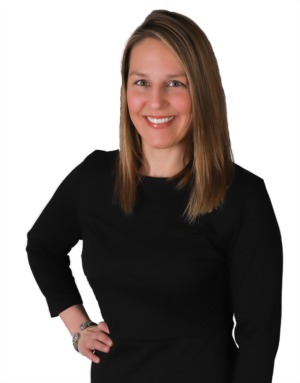 With over 15 years of real estate industry experience, Sara has worked in a variety of roles; including - marketing, digital media, internal operations and transactional managing and coordinating under some of the industry's top agents and teams in the Boston Area. Working behind the scenes has provided Sara invaluable experience that sets her apart from most real estate agents that lack a strong foundation.
Now serving clients as a full time agent, Sara shares that "Real estate has always been a passion of mine. Every client has different must-haves, just like every home is unique. I love being able to help people find the home that suits their needs. One of my greatest assets is that I fully realize the importance of customer service and I know how to smoothly work through transactions."
Sara currently resides in Rowley with her husband and is a proud boy mom of two. She participates in many charitable events and is always available to lend advice or help anyone in need. Be sure to contact Sara if you or anyone you know needs sound real estate advice.
Testimonials
In full transparency, Sara and I are lifelong friends. We've been friends since we were 8 years old. However, that is not why we selected Sara out of all the other realtors we met with. If anything, our decades long friendship gave me pause. This is the biggest purchase/ investment of our life. And it's not just the financial investment, it's the emotional investment too. We lived a lot of life in that house. Welcomed new life (X3!), new jobs, and business ventures, lots of family and friends, birthday parties and holidays, heartbreak and healing and infinite seemingly simple everyday moments that make up our life that we love so much. If something went wrong, I would never want it to impact such a cherished friendship. However, from the very first conversation, it was clear that Sara checked all the boxes (and then some!) in ways realtors with 20+ years of experience did not. Sara's attention to detail was impeccable. She was candid about where we needed to focus our energy to get our house ready to show, unlike others who wanted us to repaint the entire house and refinish 6-year-old hardwood floors in an already very strong sellers' market. Who has time for that!? With three kids under 5, two full-time jobs and one monster renovation, we did not. Her counsel was spot on throughout the process, from timing and pricing to selecting and negotiating offers. I can say with 100% certainty that we would not have been in the position to sell our house at the top of the market, and I don't say that lightly. We were waiting for our new house to be ready (winter/ early spring 2022) before we sold our home. We were crossing our fingers that the hot sellers' market would continue until we were ready to sell. However, it was Sara's insight on the market and wise counsel that prompted us to reconsider and pull the trigger sooner. We sold our house for more than we ever expected, and it wasn't just because of Sara's fantastic marketing, impeccable open houses, and shrewd negotiating, it was her expertise on the housing market and confidence that now was the right time to sell and waiting could be a risky choice. Sara always had our back, advising on how to attain the best offers, even when it was inconvenient for her to do so. Everything from the moment we decided to sell with Sara and beyond was a breeze. The marketing was spot on, and that is coming from someone who owns a marketing and PR business! The printed collateral and signage were very polished and chic. The social media promotion was fun and engaging but professionally executed to perfection. I was also thrilled with the additional vendors Sara recommended and brought in. The photographer / videographer was fantastic and really helped our house shine but not in a "whoa, that's not my house!" kind of way, but in a "wow, we just fell in love with our house all over again!" way. Sara was on top of every detail. She was in regular communication about key milestones, letting us know what to expect, checking in to make sure we were doing ok, etc. Some days she played the role of therapist in addition to realtor. I truly don't know how we would have gotten through this process without her. Short of packing up our house for the move (although she recommended amazing movers!), Sara took care of it all. She went above and beyond to make sure every detail was taken care of, from the home inspection to the utilities to the water readings. Every recommendation Sara made, from the movers to the attorney were top notch. The attorney even drove almost two hours at 7:00 at night for us to sign paperwork on the night we moved. So, for now, we are living out a lifelong dream of living on the beach until our new house is ready, making priceless memories with our kids that we will cherish forever. We will be forever grateful to Sara!
Nicole and Mike Stenclik, Amesbury, left feedback 1 months ago
Our recent home purchase with Sara Couris was a fantastic experience. This is currently a tough market for home buyers, but Sara worked so hard for us that we had an accepted offer much sooner than we anticipated and we closed in less than a month. This was all due to great communication, strong negotiation skills, and her solid recommendations of finance contacts and attorneys. Sara is proactive and goes above and beyond taking care of every detail. We would highly recommend her for anyone considering selling or buying a home.
Katrina Lonergan, left feedback 3 months ago
We were considering either not using a realtor or using a service like Redfin due to the lower commissions. Sara eliminated the perception that we didn't need a real estate agent. I don't know how we would have been able to manage everything with out her. She made a stressful time of selling and buying at the same time relatively stress free, while also selling our home in one weekend for over asking. She then helped us buy our new home a few weeks later. She strategically put together an offer that helped us get the house we wanted and first and only offer we put on a house. We can honestly say we would not have been able to do this without her.
Matt, left feedback 3 months ago
More Testimonials
Sold on 9/17/2021 58 Cedar St
Amesbury, MA 01913
Sold on 7/22/2021 26 Washington St
Danvers, MA 01923
Sold on 5/24/2021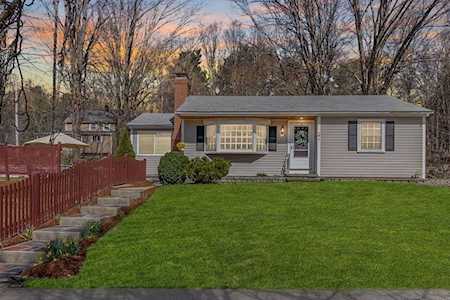 277 Haverhill St
North Reading, MA 01864