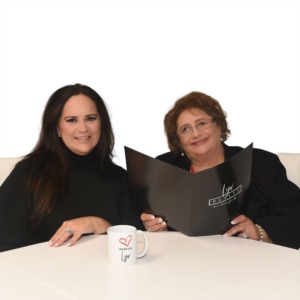 Introducing the dynamic mother-daughter duo, Maria and Kristy, who are no strangers to the exciting world of real estate. Together, they bring over 35 years of combined expertise and experience to serve your every real estate need.
Maria is a proven authority in the field, with an award winning specialization in new construction and subdivision sales. Her ability to handle high-pressure sales situations with ease is nothing short of remarkable. She possesses an innate talent for navigating the intricate world of real estate development and has successfully helped countless clients find their dream homes in many North Shore communities.
On the other hand, Kristy has been immersed in the real estate industry since her early childhood, making her a genuine industry insider. Over the years, she has cultivated an extensive background in sales and developed an unwavering passion for assisting families in all walks of their journeys. With Kristy, you can expect a dedicated and empathetic approach to ensure your family's needs are met and exceeded.
What truly sets this dynamic team apart is their unwavering commitment to making your real estate goals their top priority. They understand that buying or selling a home is not just a transaction; it's a significant life event. With Maria and Kristy, you can count on boundless energy, infectious enthusiasm, and genuine empathy. They will go the extra mile to ensure your experience is not only successful but also enjoyable.