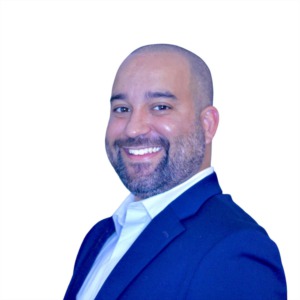 As a dedicated real estate agent, I bring a wealth of experience and a strong commitment to your success. When you choose me as your agent, you can expect unwavering loyalty and a passion for delivering professional services with meticulous attention to detail. My goal is to make your real estate journey effortless, and I hold myself to the highest standards, always striving to exceed your expectations at every turn.
With over 15 years of experience in customer service, I have honed the skills necessary to provide you with exceptional assistance. I am fluent in both English and Spanish, ensuring clear and effective communication. My problem-solving abilities and multitasking skills allow me to navigate the complexities of the real estate market with ease. I'm also dedicated to staying informed and up-to-date, ensuring that you receive the most current and relevant information throughout the process.
Beyond my professional life, I am a proud father of three wonderful children, which has instilled in me a deep sense of responsibility and empathy. Having been a resident in Massachusetts for 30 years, I possess an intimate knowledge of the local real estate landscape. Whether you're buying, selling, or investing, I am here to guide you with expertise, integrity, and a genuine commitment to your real estate goals.