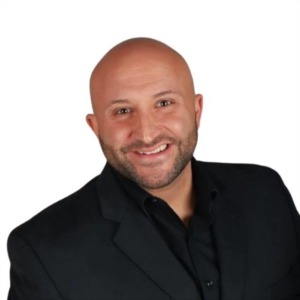 Vinny Pintone studied Business Marketing at Salem State with a minor in Psychology. After graduating college he worked in personal financing, then decided to concentrate on property and casualty insurance. He loves to work with his hands at home, and that coupled with his professional careers has fueled his love for real estate. He loves to see potential in properties and share his vision with his clients.
As much as hard work is a part of his life, he loves to spend as much time with his family as he can. Bike riding, hiking, and enjoying outdoor activities throughout the North Shore are some of the hobbies he loves to do. It is important to him to know as much about his community and make as many connections as possible. Vinny enjoys any event that involves meeting and interacting with new people.

He strives to be the best possible client advocate, expert marketer, real estate negotiator, and counselor for his clients. Vinny exudes passion, perseverance, and a desire to always exceed his clients' expectations. He wants to help clients achieve their real estate goals and successfully move to the next chapter of their lives. Whether you're buying or selling real estate, please don't hesitate to contact Vinny directly for a private consultation!